O'Toole Transport is a young and dynamic company with a modern fleet in excess of 150 trucks and 200 trailers. We offer a wide selection of high specification trucks and trailers.
Temperature Controlled Trailers
The fleet includes refrigerated trailers with a choice of Standard Splits, Multi- Temps and Double-Deck. The trailers are designed to transport food, perishable goods and beverages.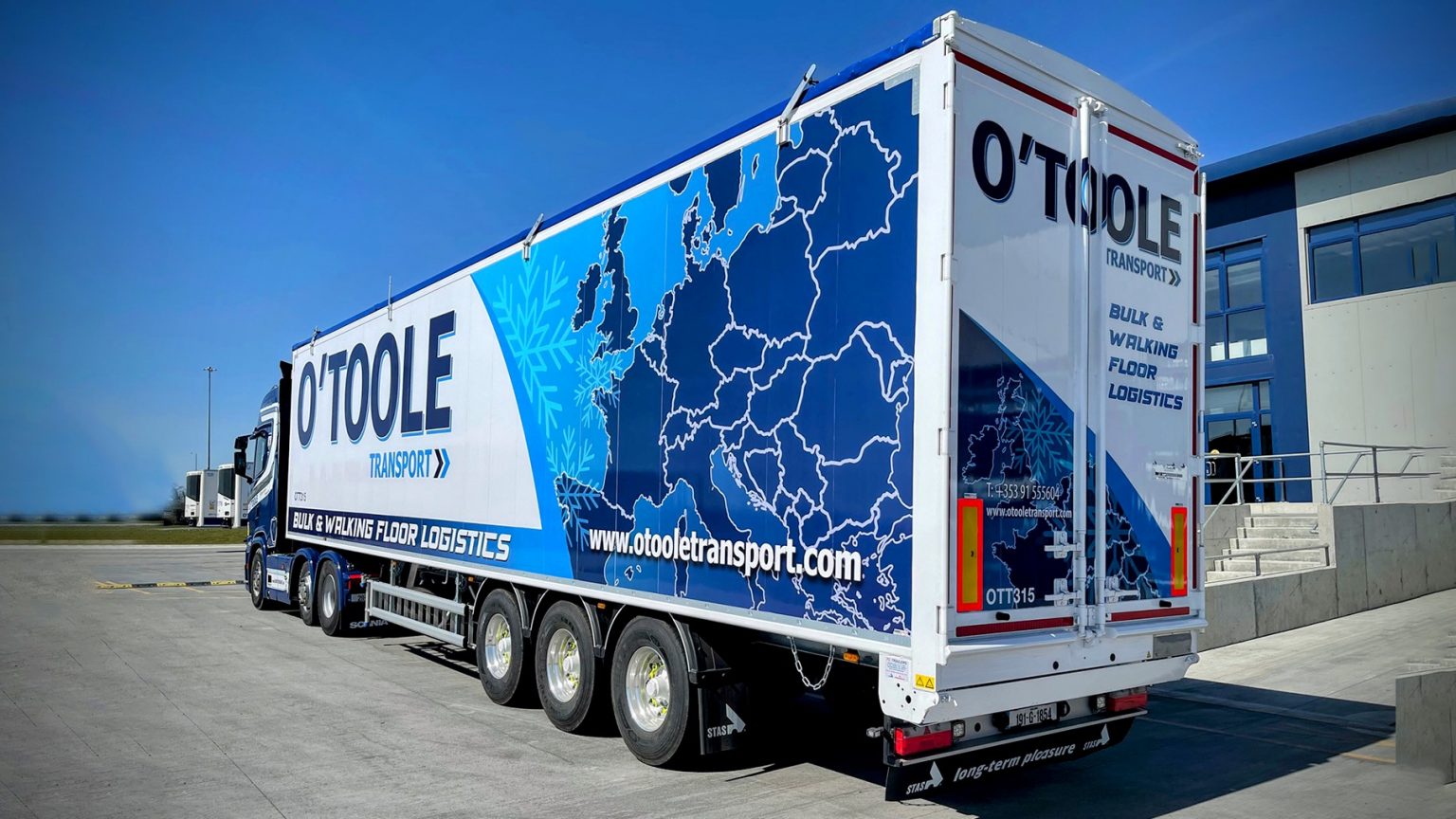 Our fleet includes bulk and walking floor logistics trailers. These trailers are a new addition to our fleet and can provide extra capacity for our customers.
The fleet includes fixed and sliding skeletal trailers, which are used for the haulage of containerised goods. The sliding skeletal trailers are adjustable so they can carry either 20ft, 40ft or 45ft containers.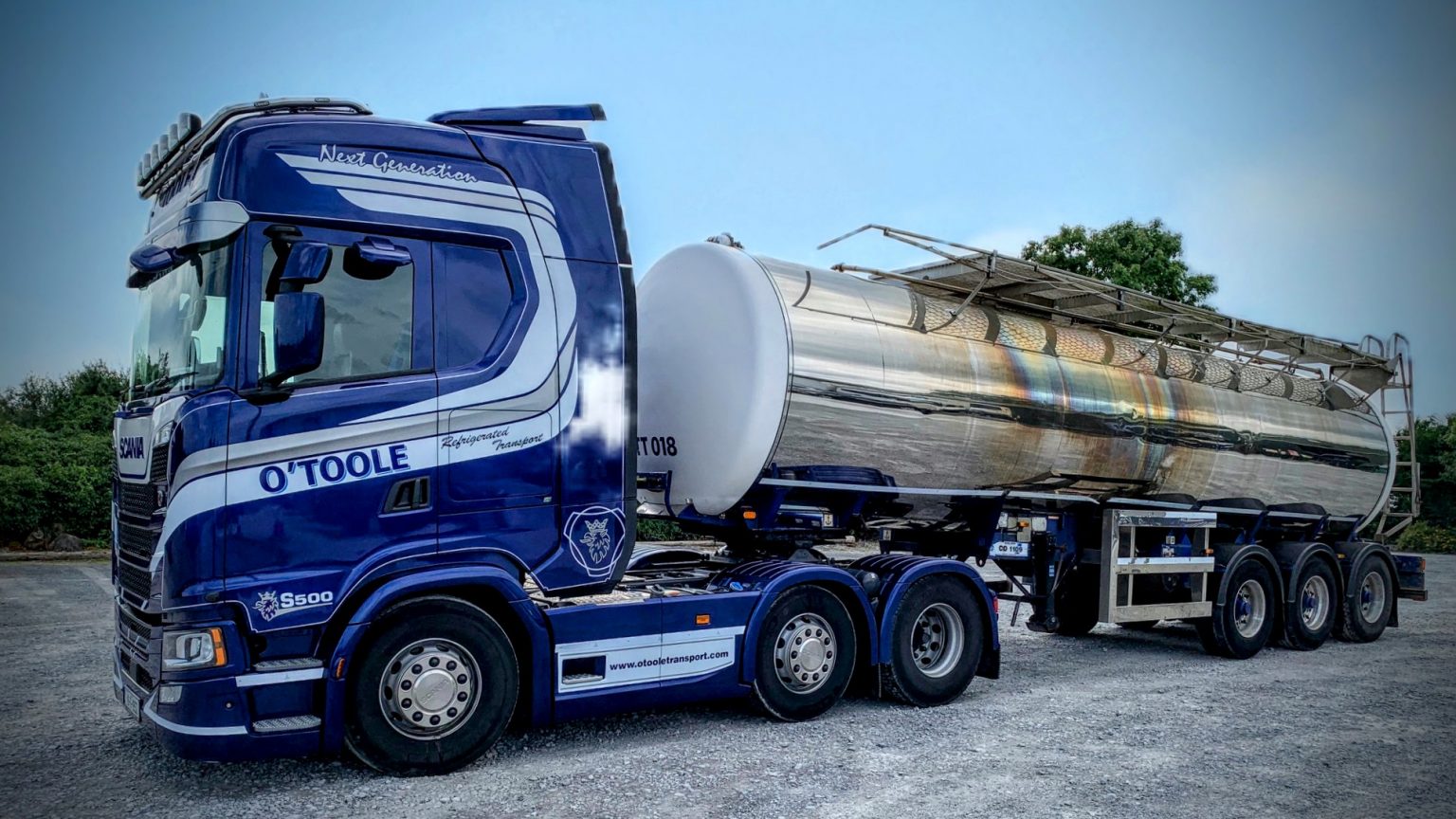 Our fleet includes trucks and bulk tankers suitable for transportation of food and non-food products. Our tankers are fitted with the latest hygiene & safety features.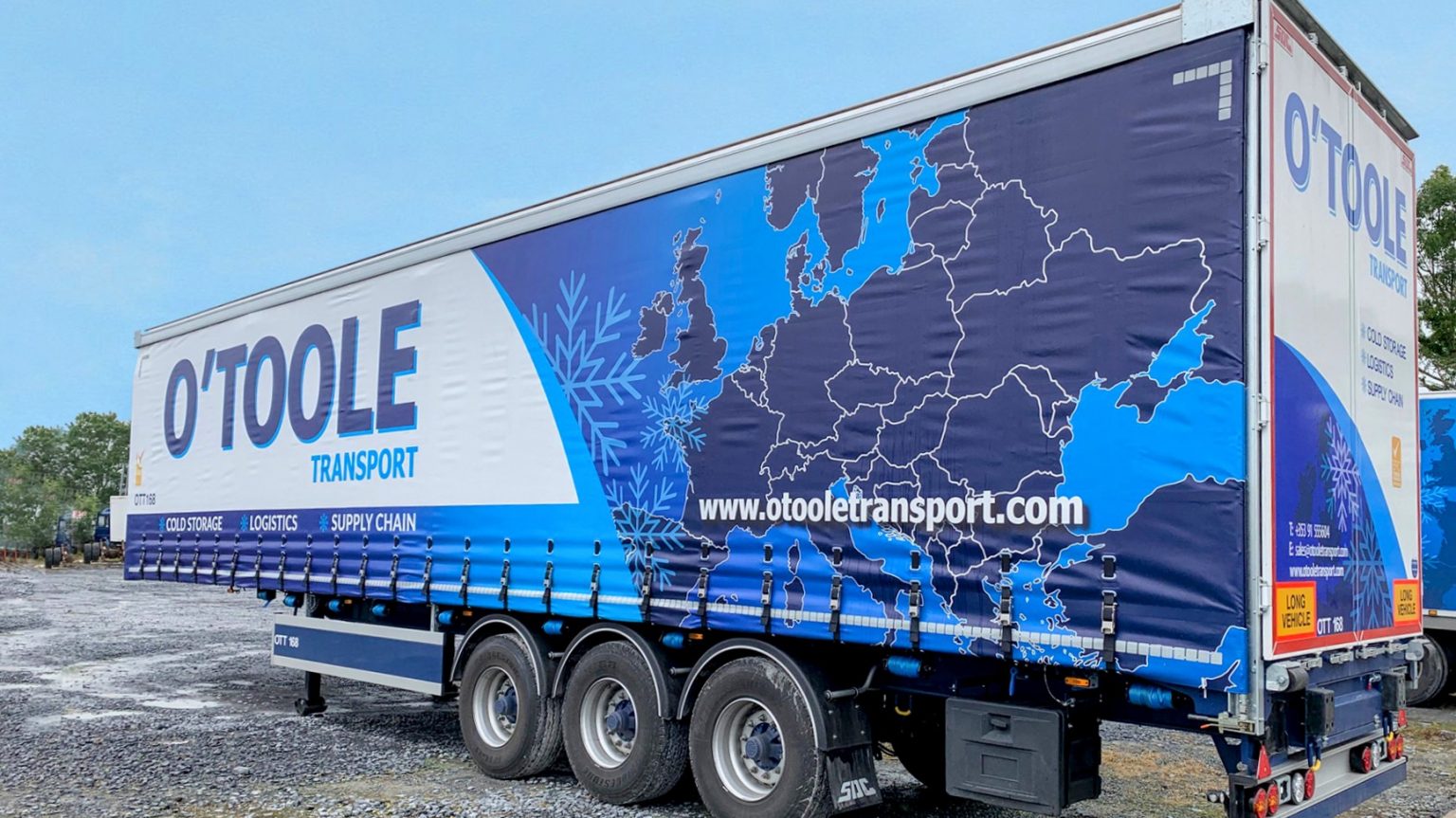 Curtain-Sided/Euro Trailers
The company offers curtainsiders and euroliners, which can be used to transport a wide range of dry goods like steel, industrial goods, packaging, timber, textiles and pharmaceuticals.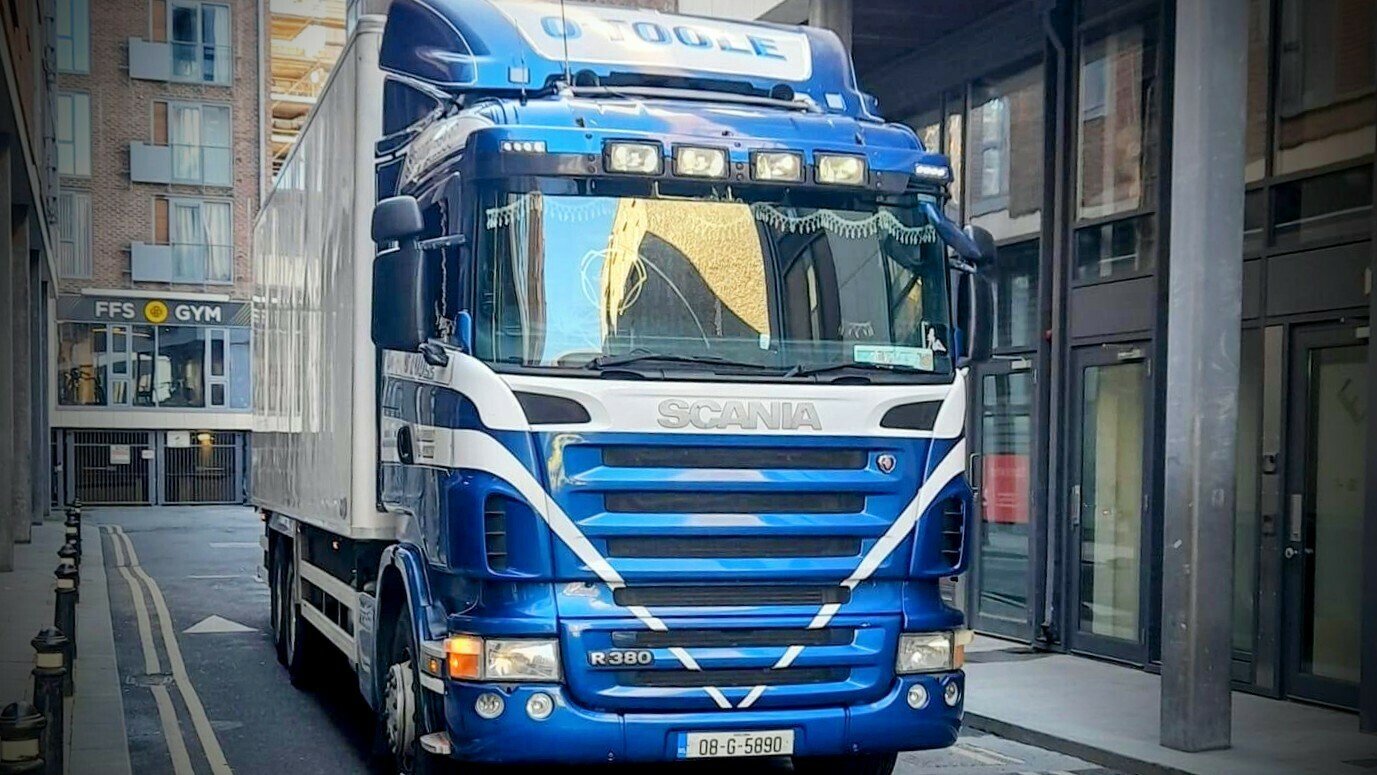 The company has a number of rigid trucks which are perfect for multi drop deliveries in city centres.