A full Transport & Logistics solution
Ireland – UK – Europe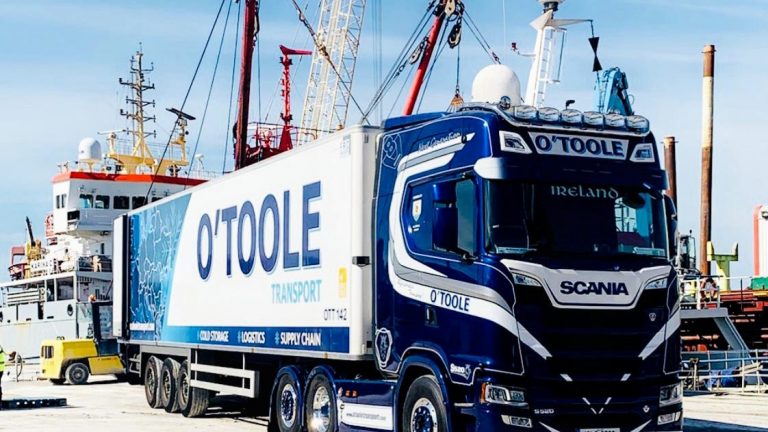 BRC accredited distribution centres in Ireland and UK, giving us the flexibility to offer customer-focused solutions to any transportation request.
We deliver on time and at the right temperature.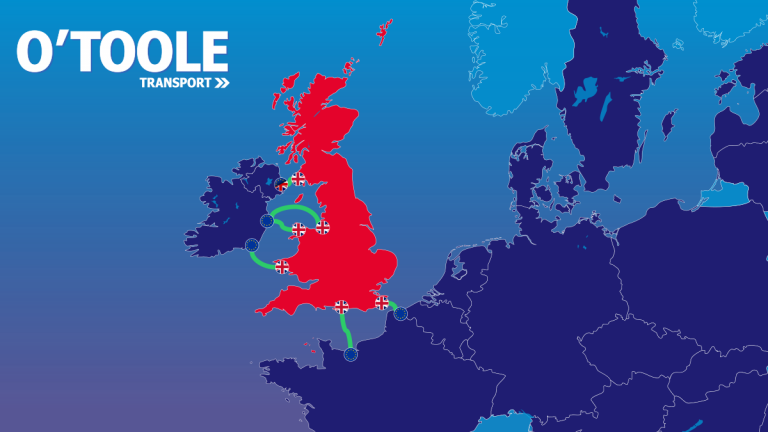 As well as a range of transport services O'Toole Transport can offer customs clearance services for your business. We have a dedicated Brexit team operating 24/7, ensuring your products get to Europe from Great Britan.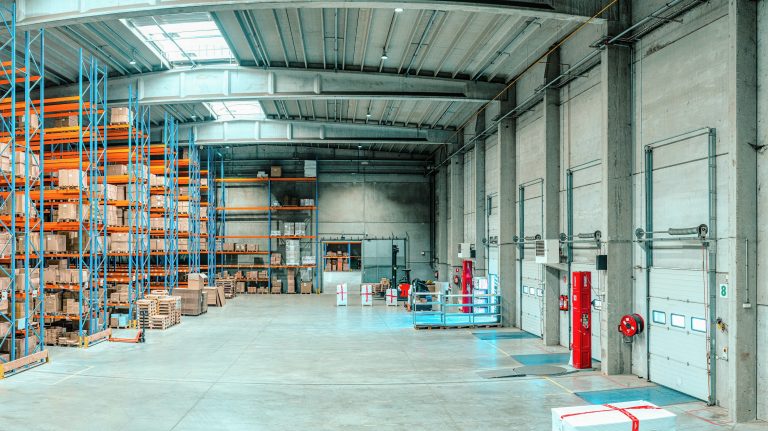 Full FMCG temperature-controlled network for chilled, frozen and ambient products. Daily collection from all Ireland for same day & overnight distribution to Irish & UK distribution centres.
It's All About
Our Service
O'Toole Transport is an award-winning, family-owned food logistics company. We operate a modern fleet of specialised vehicles out of our 3 BRC accredited depots in Galway, Dublin & Glasgow.
Our primary business is transporting temperature controlled food across Ireland, the UK and Europe.
We strive to employ the brightest people that can help us deliver our customer-focused solutions.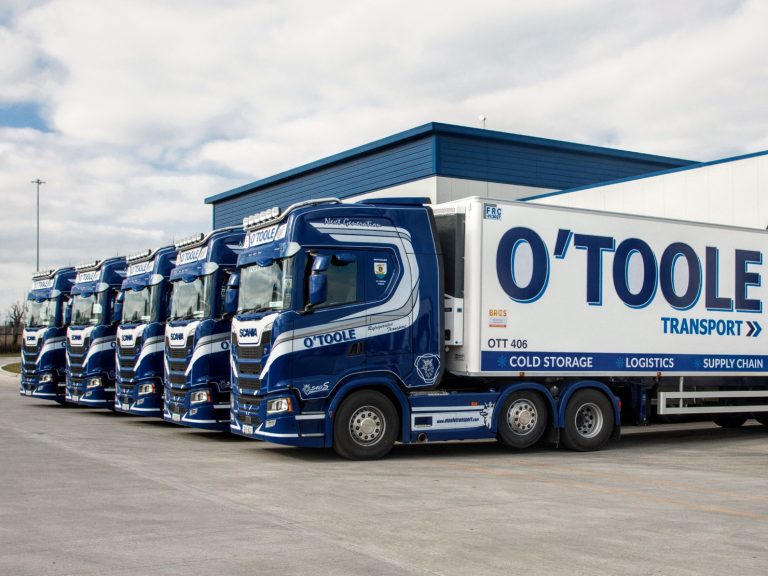 Trusted by Leading Brands